How to increase Eclipse toolbar icon size
---
This article will help you how to increase Eclipse toolbar icon size. Sometimes you might be notice Eclipse interface icons very small on high resolution screen as shown below:

To solve this problem, follow the steps:
Step 1: Close your currently running Eclipse IDE instance.
Step 2: Open the eclipse.ini configuration setting file(you can find eclipse.ini file under your Eclipse installation directory(C:\Program Files\Eclipse\Oxygen)) and add the below lines of code in the file.
eclipse.ini
-Dswt.enable.autoScale=true
-Dswt.autoScale=150
-Dswt.autoScale.method=nearest
Step 3: Restart your Eclipse IDE and its done.
Note: In any case, if above configuration doesn't work, do the below alternate solution.
Step 1: Create a shortcut of eclipse.exe on your desktop.
Step 2: Right click on the shortcut icon and go to the Properties » Compatibility.
Step 3: Click on the Change high DPI settings, tick the Override high DPI scaling behavior then select the System (Enhanced).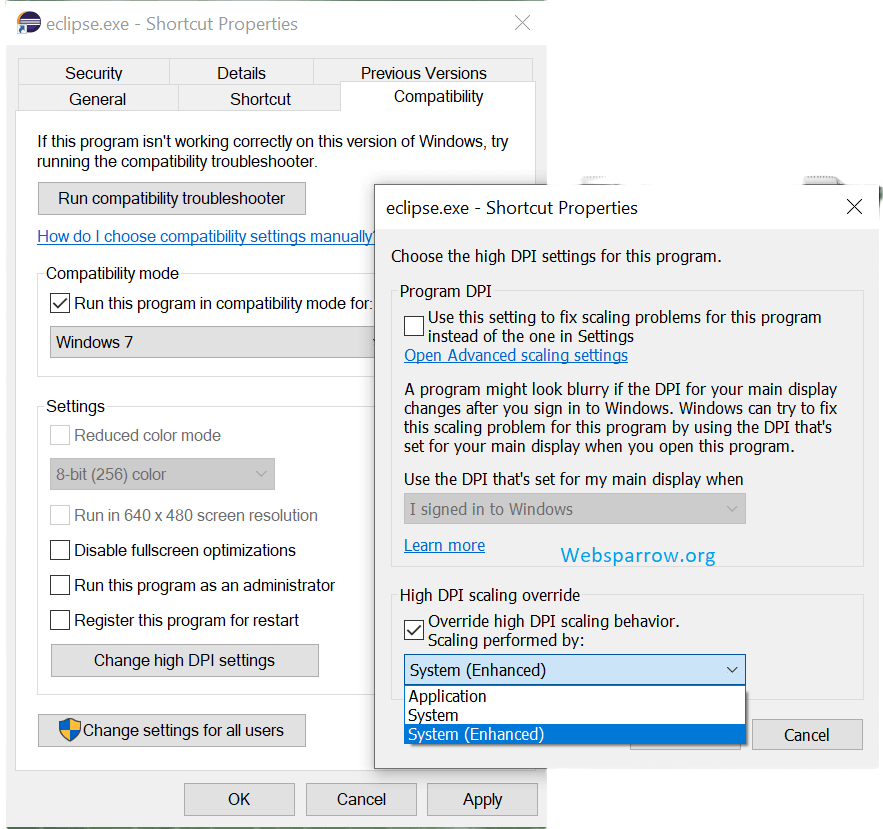 Step 4: Save the changes and restart the Eclipse IDE, and you will find the bigger toolbar icon size as compared to previously.

References
---
Similar Posts
About the Author