How to create Password Reset Disk for Windows 7?
---
Password reset disk will help you to reset the password of your operating system when you forgot the password. Before creating reset password disk you need a pen drive where you can store it.
Follow the below steps for Reset password disk.
Step 1: Insert the pen drive.
Step 2: Go to the Control Panel and click on the User Accounts.
Step 3: Now click on the Create password reset disk which is located on left side on the top.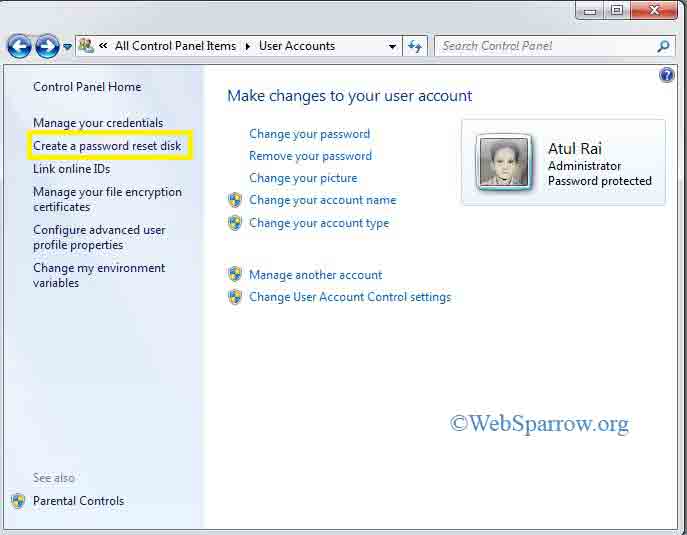 Step 4: When you click on the Create password reset disk a password wizard will open hit the Next button of password wizard.
Step 5: Now select your pen drive and click on the Next.
Step 6: Enter your current user account password and proceed.
Step 7: Reset password disk is processing.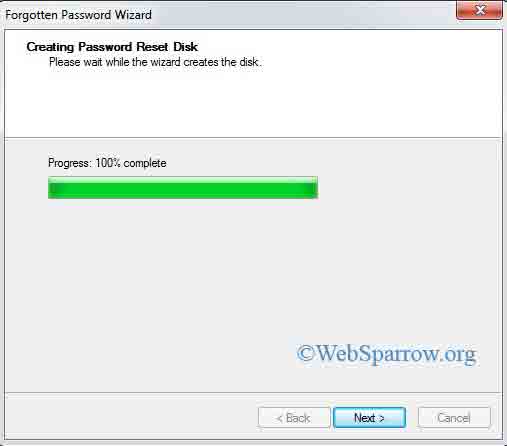 Step 8: Click on the Next when progress is 100% completed.
Step 9: Your Reset Password Disk completed. Click on the Finish button.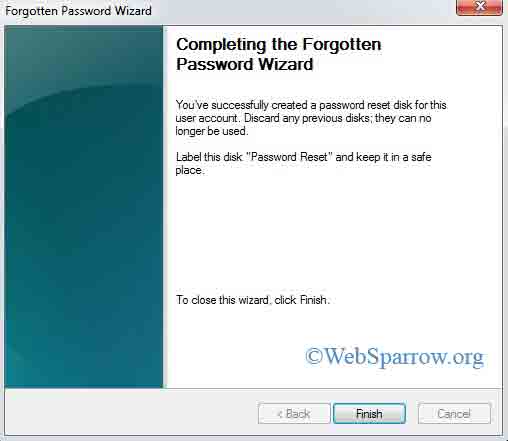 Step 10: Now open your pen drive. You can see your reset password disk named as userkey.psw.
Step 11: Thank You ☺
---
Similar Posts
About the Author