How to enable Hibernate option in Windows 8?
---
Microsoft Windows 8 operating system does not provide hibernate option by default. You need to enable it from the setting menu. To enable the hibernate option in Windows 8 machine, follow these steps. Follow the steps…
Step 1: Go to the Desktop » Battery Icon. Click on the battery icon.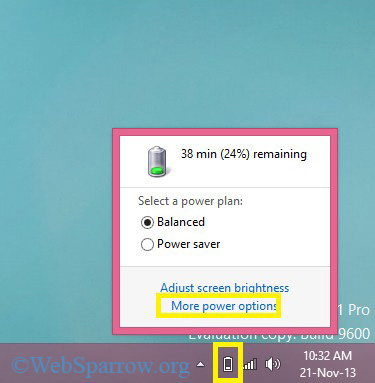 Step 2: Find More power option and click on it.
Step 3: When you click on the More power option a new window will open. Find Choose what the power buttons do. Click on it.
Step 4: Now scroll down and check the Hibernate.
Step 5: Click on Save changes and see the change.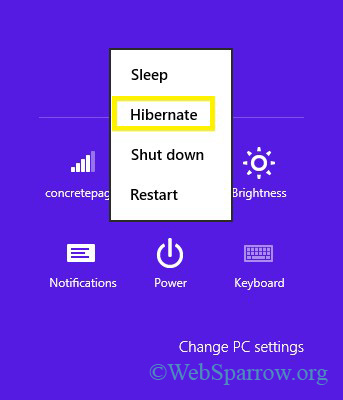 Step 6: Restart the computer. Thank You ☺
---
Similar Posts
About the Author