Create a Data Source in JasperReports Server
---
On this page, we are going to show you how to create a new Data Source in JasperReports Server. Data Source provides connection between JasperReports Server and Database. If there is no data source in your JasperReports Server, a report cannot retrieve the data from the database.
Check the below steps to create a new data source in JasperReports Server.
Step 1: Login to JasperReports Server with your user id and password. Click on the View » Repository and expand the root folder, select Data Sources folder.
Step 2: Right-click on the Data Sources folder and go to Add Resource » Data Source.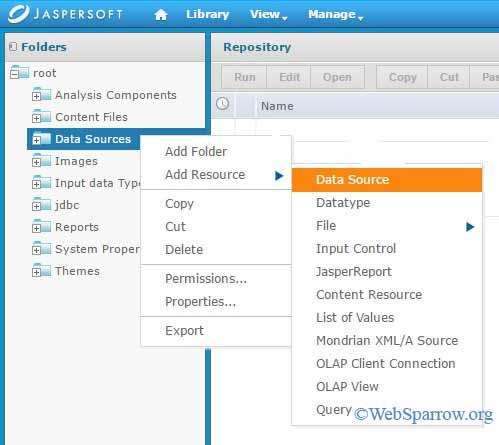 Step 3: A new page will open, now select the Type, JDBC Driver and fill the entire details according to your database. If JDBC driver is not available then browse the driver from your machine and upload it.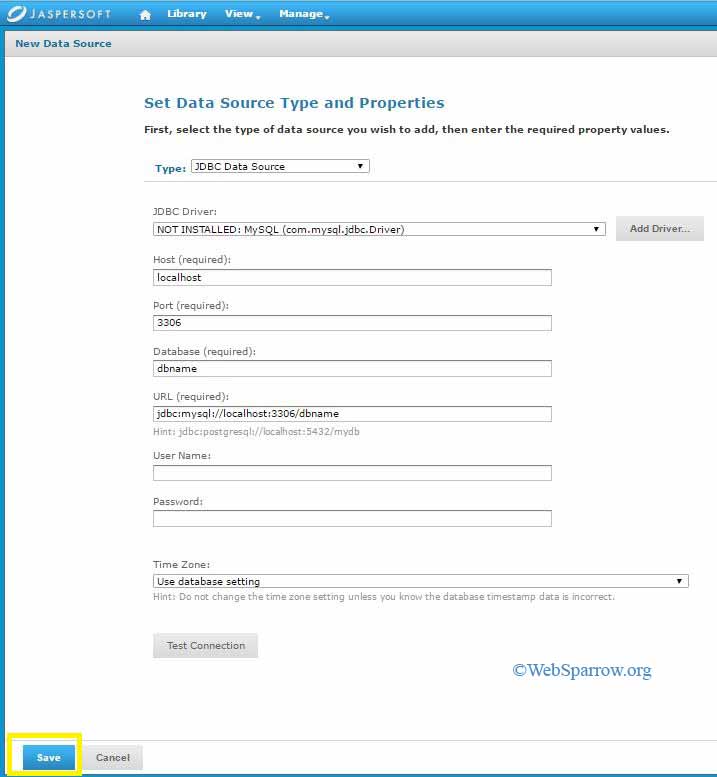 Step 4: Click the Test Connection button, if the connection is successful that means JasperReports Server connected with Database.
Step 5: Now you are almost done. Click on Save button, and save the Data Source specify with a name.

Step 6: Done. Thank You:)
---
Similar Posts
About the Author